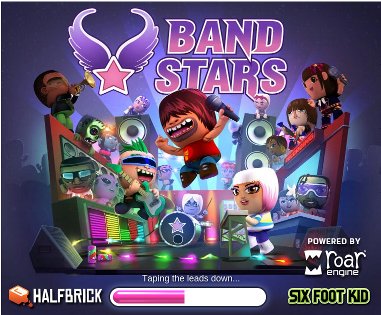 Band Stars Game on Google+ Social Games
Band Stars Game on Google+ Social Games
---
New band stars game, a music rock star game released on google+ and readily available to play on google+ social games. Love and enjoy music or a band? Then you are going to love this game.
Goal of the game
Form a band. Hit the studio. Start recording. Fame and fortune await!
Fame and fortune awaits! Build your band and start recording. Play with friends as you rock to the top of the charts in Band Stars!
This game also has support for google wallet so that you could buy coin, inspirado, basement and special characters the band stars store.
Enjoy the new game and share your thoughts through the comment section below.