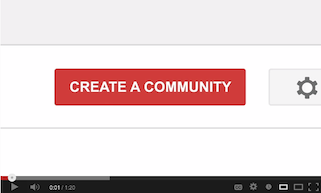 Google+ Memorable Moments in 2012! [Video]
Google+ Memorable Moments in 2012! [Video]
---
Here is a quick short video from Google+ team that highlights the greatest moments in Google+ during the year 2012.
This video highlights the launch of Google+ community, Alicia Key's hangout, Taylor Swift's hangout, Cadbury's popular page, the space hangout, Conan O'brien hangout, launch of Mar's curiosity celebration by NASA, Usain Bolt hangout, Barack Obama hangout besides many other memorable events happened on Google+.
Google+ 2012 moments video
Google+ experienced an amazing growth during the last one and half years (since it's inception) and has achieved a remarkable 500 million users.
Google envisions the network as the social network of the future. It has got amazing and unique features (like the hangouts for example) that no other network offers.
The video ends by saying 2012 was just the beginning which means we can expect a lot more in 2013. Yay!