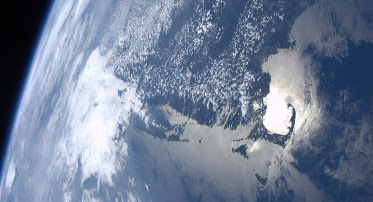 Hangout With Astronauts 240 Miles Above Earth Tomorrow!
Hangout With Astronauts 240 Miles Above Earth Tomorrow!
---
Want to hangout with astronauts orbiting the earth 240 miles in the space? Then here is your chance.
NASA is hosting a Google+ hangout with the International Space Station on February 22nd from 10.30 am EST to 11:30 am EST.
Here is the google+ event to signup for the hangout. Few will be selected to ask and chat with the astronauts while others can watch the live stream on NASA google+ page.
Details according to the event
Have you ever asked a question to someone in space? No? Well now's your chance. In a first for the agency, NASA will host a Google+ Hangout live with the International Space Station on Feb. 22 from 10:30 a.m EST to 11:30 a.m. EST. Google+ Hangouts allow people to chat face-to-face while thousands more can tune in to watch the conversation live on Google+ or YouTube. This unique opportunity will connect you, our fans, with astronauts living and working on the orbiting laboratory 240 miles above the Earth.

During the event, several video questions will be selected and answered by astronauts on the space station and on the ground. Additionally, NASA will ask real-time questions submitted by our followers on Google+, Twitter, and Facebook.

Unique and original questions are more likely to be selected. You can view the Hangout live on the NASA Google+ page or the NASA Television
Over 5000 people are already signed up. Don't miss this unique opportunity, Enjoy!