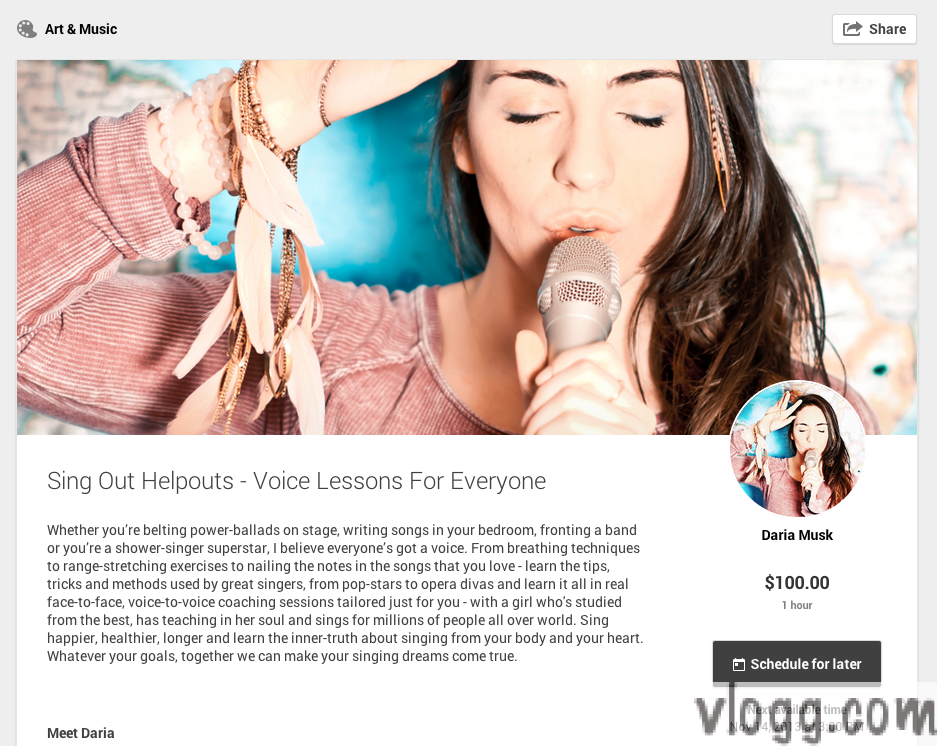 Daria Musk Is Offering Voice Lessons via Google Helpouts
Daria Musk Is Offering Voice Lessons via Google Helpouts
---
Google+ Music Sensation Daria Musk offers Voice Lessons via Google Helpouts – A Great Opportunity for Aspiring Singers.
For those who don't know Daria: She is a Singer, Song writer and one of the most popular and humble person on Google+ with over 3 million+ followers.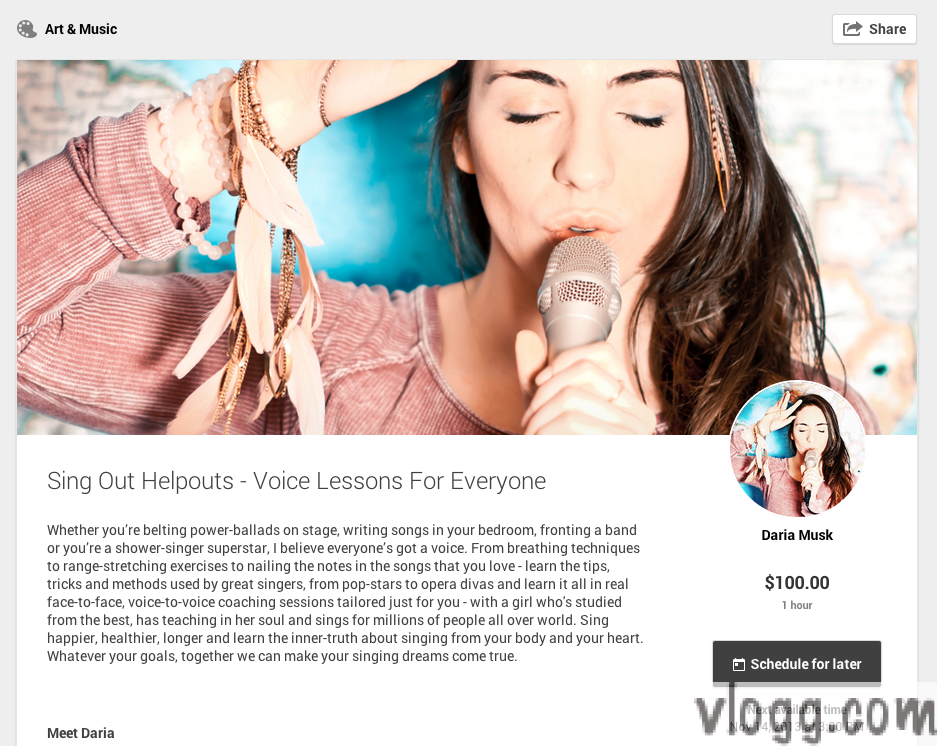 This Helpout is titled as Sing Out Helpouts – Voice Lessons For Everyone and priced very reasonably at $100 dollars for an 1 hour session.
Today she completed her first helpout with Lisa Miller and got great feedback and 5 stars for her helpout.
Here is what Lisa Miller has to say (from helpout reviews)
This Helpout was amazing! In one session I learned my vocal range, several exercises for control, range and endurance and relaxation techniques. We also covered turning performance anxiety into 'performance energy' and how to find your real voice. I'll be working with Daria in the future, it's going to put me on the 'fast track' to my goals!
Interested in getting a Voice Lesson for yourself? Join Google Helpouts (yes it is launched and available for everyone) and Schedule a Helpout with Daria here.
Congrats Daria and Wish you good luck in your new journey helping out aspiring singers across the world.