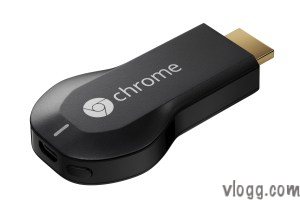 10 New Chromecast Apps Released: Now Cast From Plex, Vevo, PostTV Apps!
10 New Chromecast Apps Released: Now Cast From Plex, Vevo, PostTV Apps!
---
Google today released support for 10 more new Chromecast apps that allows to cast your music, videos, sports, news or personal media straight to your TV.
With these 10 new chromecast apps and already supported 7 apps (including the recently released HBO Go), Chromecast apps library is growing fast with 17 apps in its collection.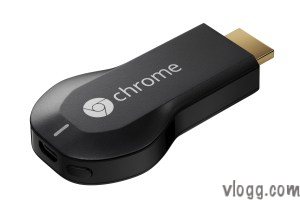 List of 10 New Chromecast Apps
VEVO (Android)
With the VEVO app you can watch music videos, stream live concerts, and discover new artists on your Android device for free! Access VEVO's entire catalog of 75,000 music videos from more than 21,000 artists including Taylor Swift, Justin Bieber, One Direction, Rihanna, Nicki Minaj, and more!
Red Bull.TV (Android)
Red Bull's playground of adventure and excitement‬ bursts on to your Android device, whenever you want it.‬
Go behind the scenes and get up close with extraordinary people and fascinating stories by customizing your TV experience by creating your own playlists. Follow Red Bull's global live events and a breathless selection of sports, music and lifestyle entertainment
Songza (Android)
Working? Relaxing? At the gym? Songza plays you the right music at the right time.
PostTV (Android)
PostTV is your window into The Washington Post. The app includes coverage of the biggest Washington issues and ideas. You can sit back and enjoy the Post's experts in the newsroom or around the world with a full digest and deep-dive of the day's news.
Viki (Android)
Watch the best TV shows, movies, music videos, variety selection of Korean dramas, and other premium content in high quality, translated into more than 150 languages by a community of avid fans.
Revision 3 (Android)
Watch your favorite Revision3 shows on the go on your Android phone with the official Revision3 app! We've made it quick and easy to watch your favorite shows from the Revision3 lineup, so if you're into Diggnation, Film Riot or Tekzilla, it doesn't matter – they're all here for you to watch and enjoy!
BeyondPod (Android)
Full featured Podcast Manager (podcatcher) and RSS feed reader.
Plex (Android)
Plex organizes all of your personal media, wherever you keep it, so you can enjoy it on any device. With Plex, you can easily stream your videos, music, photos and home movies to your Android phone or tablet from your home computer running Plex Media Server.
Avia (Android)
Avia lets you play, manage and share all your personal media. You get seamless access to photos, videos and music from social media sites, your home network, and your device's local storage.
RealPlayer Cloud (Android)
RealPlayer Cloud enables you to move, watch and share your videos! Upload your videos to RealPlayer Cloud and watch them on your Android, iPhone, iPad, Windows computer, television through Roku, and popular browsers like Chrome, Internet Explorer and Firefox.
Above mentioned android apps are updated today on Google Play Store with support for casting to chromecast. So, you must update these apps in order to enjoy casting.
How to cast to your Chromecast?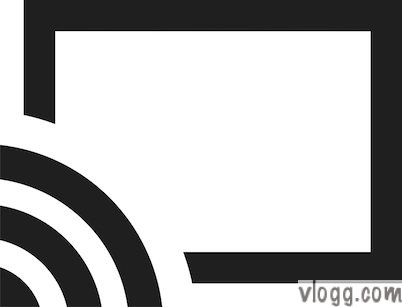 This is worth mentioning since we get questions (about this) all the time. In-order to Cast output from your app to Chromecast, just launch your mobile app (17 apps so far support chromecast) and look for the above icon in your app screen (most of the time it'll be in the top of the app). Just touch the icon and the output will be casted to your TV screen. It's that simple.
Update the apps, Try it out and Share your experience through Google+ Comments below, Enjoy!