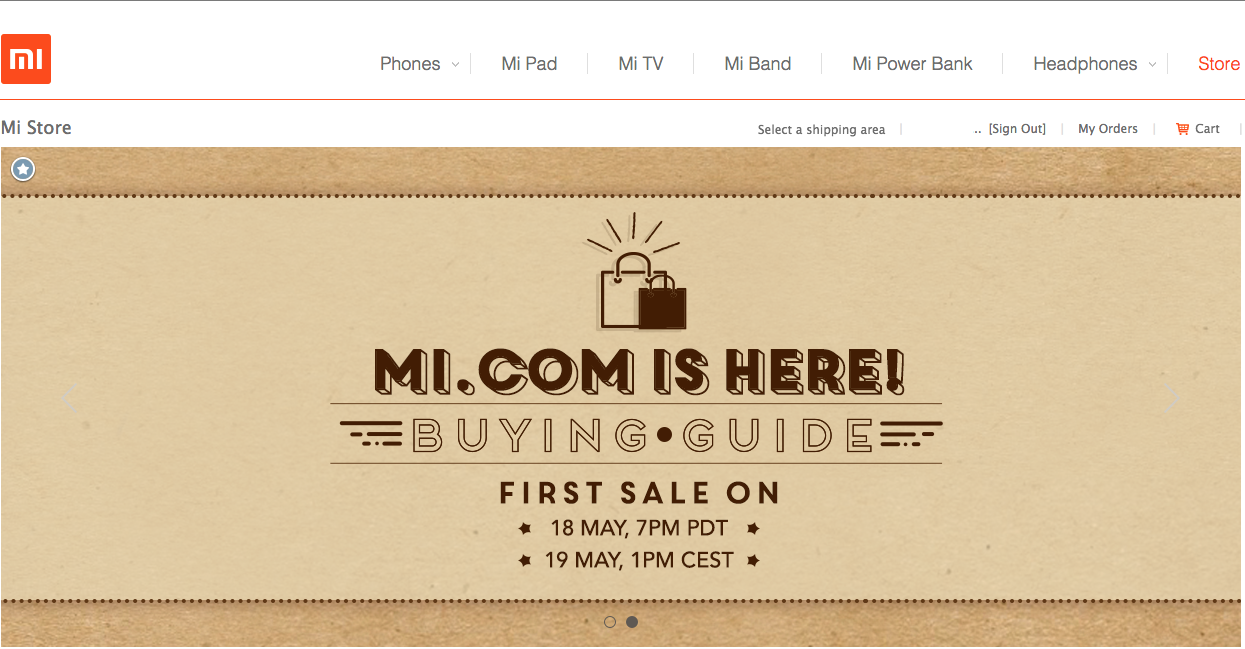 Xiaomi Mi Store US Sale Sold Out in Under 10 Minutes
Xiaomi Mi Store US Sale Sold Out in Under 10 Minutes
---
Xiaomi Mi Store announced few days ago that they'll be running a flash sale of 4 items in US (and other countries) between 18th May 2015 7pm PDT and 19th May 2015 1PM CEST.
Like announced, sale of the following items opened as expected exactly at 7pm PST in the US
10400 mAh Mi Power Bank for $13.99
Mi Headphones for $79.99
Mi Band for $14.99
5000 mAh Mi Power Bank for $9.99
To everyone surprise it was just matter of minutes before item by item was gone out of stock in the Mi.com US store.
To be exactly within 10 minutes from the time opening for sale, Mi.com site showed Out of Stock for all the above 4 times.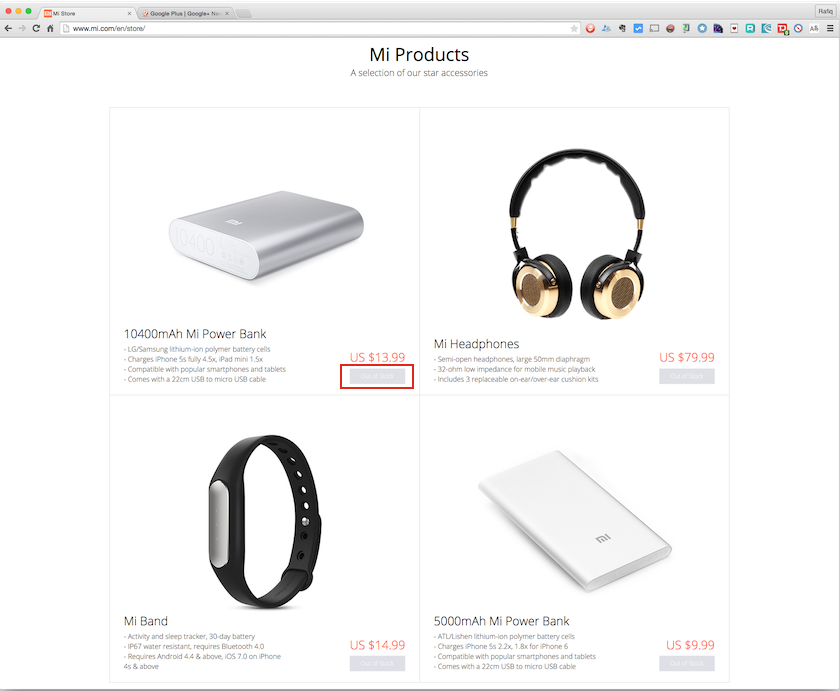 Unfortunately no details about sale quantity was available at the time of this writing. Hope they share those details sooner otherwise it could easily fall into rumor mill that this was just a marketing gimmick (stocking low so that could announce sold out and spur up demand). I don't think that'll be the case in this particular sale since the prices were so aggressively quoted.
Did you manage to order one of the above items? Share your story through comments below.
UPDATE #1: Mi.com beta opening up for flash sale again on 25th May 7pm PDT