Huawei Rolling Out EMUI 10.0.0.214 Update for Mate 20 With April 2020 Security Patches
Huawei Rolling Out EMUI 10.0.0.214 Update for Mate 20 With April 2020 Security Patches
---
Are you a Huawei Mate 20 user? You're in good luck, Huawei is rolling out regular updates to it latest and previous versions of its flagship phones.
Maybe you're already aware that Google has released the Android security patches for April 2020. The good news is Huawei team went to work immediately and releasing the same (as a patch release) versioned EMUI 10.0.0.214 to its own users.
Mate 20 EMUI 10.0.0.214 Update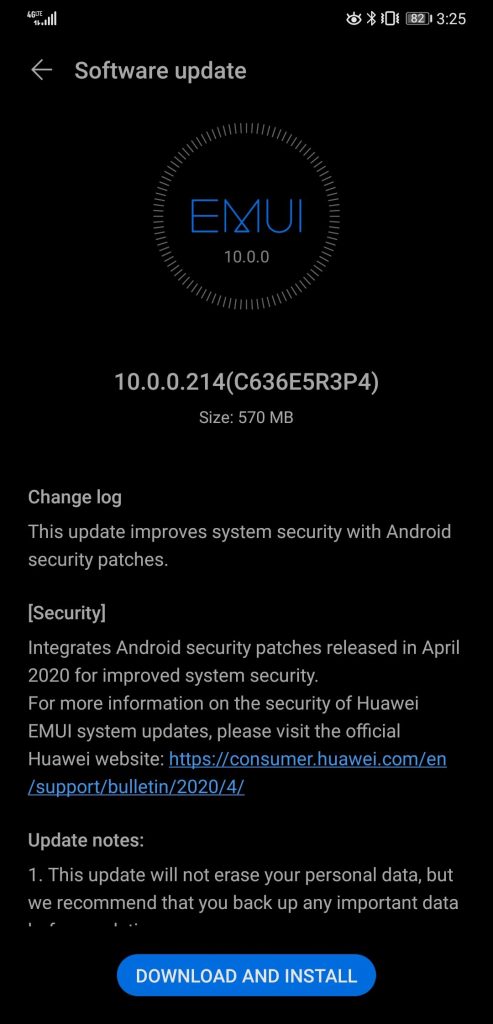 Just one point to note here is, this is a larger file with 570mb download. So if you have a limited data plan make sure you turn on your Wi-Fi before starting the download.
Once you have a fast connection, the download was real quick and the update only took a couple of minutes and the phone was ready to use.
I'm impressed by how fast Huawei is rolling out new updates as soon as Google's android patches are available. Sometimes it is really faster than the Google Nexus phone I had before. Talking about Mate 20, it is one generation older with Mate 40 series soon to be launched.
Kudos to Huawei tech team, Well done!