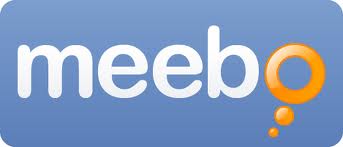 Meebo Bar Retired in Favor of Google+ Signin and Plugins!
Meebo Bar Retired in Favor of Google+ Signin and Plugins!
---
Meebo team (which is now part of Google) announced the retirement of Meebo bar effective June 6th 2013 in favor of Google+ sign-in, +1 button, badges, share button, etc..
Here is the announcement (according to meebo)
Five years ago, we launched the Meebo Bar to bring community, engagement, and revenue to publisher sites.

As part of the Google team, this continues to be our focus, but we want to best serve mobile and desktop publishers moving forward.  Therefore, we have decided to focus our resources on initiatives like the recently launched Google+ Sign-In (which includes interactive posts andover-the-air app installs) and the Google+ plug-ins.

This means we will retire the Meebo Bar, effective June 6, 2013.

Thank you for being a Meebo Bar publisher.  We have truly appreciated the opportunity to serve you.

Sincerely,
Sandy, Seth, and the Meebo Team
Also find more details about the meebo dashboard and account here.
So, if you are using meebo bar in your site it's time to consider switching to google+ sign-in, widgets and plugins before they pull the plug on June 6th 2013.