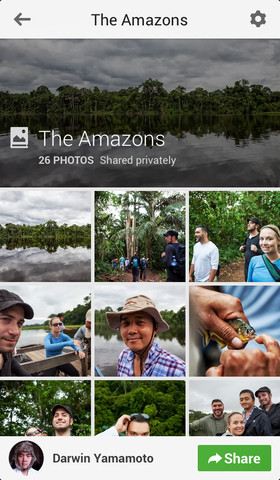 Google+ Iphone App Version 4.4.0 Released!
Google+ Iphone App Version 4.4.0 Released!
---
Since Google I/O 2013 developer conference, updates to Google+ keeps coming.
During the conference, Google+ web / desktop version released with new layout, hangouts app and over 41 new features. Last week a new version of Google+ android app was released with snap seed and other awesome photo features. With that Google+ update for iOS (iphone, itouch and ipad) was due and with no surprise today we have a 4.4.0 version of iOS app.
New features in iOS app 4.4.0 version
New Google+ Photos features keep photos organized and looking their best
Make your photos look even better with Auto Enhance
Browse highlights from all your photos
Share short animations, panoramas, and more
Hangouts has moved to it's own app for messaging and video calls
Discover interesting content via related hashtags
Ability to edit more profile fields and upload a cover photo
New interactive Google Offer posts in the stream
Control how often What's Hot posts appear in your stream
Support for displaying strikethrough text
Ability to edit comments
Ability to copy the post's permalink
Latest Google+ iOS app is available on the app store, install or update today.
Enjoy!