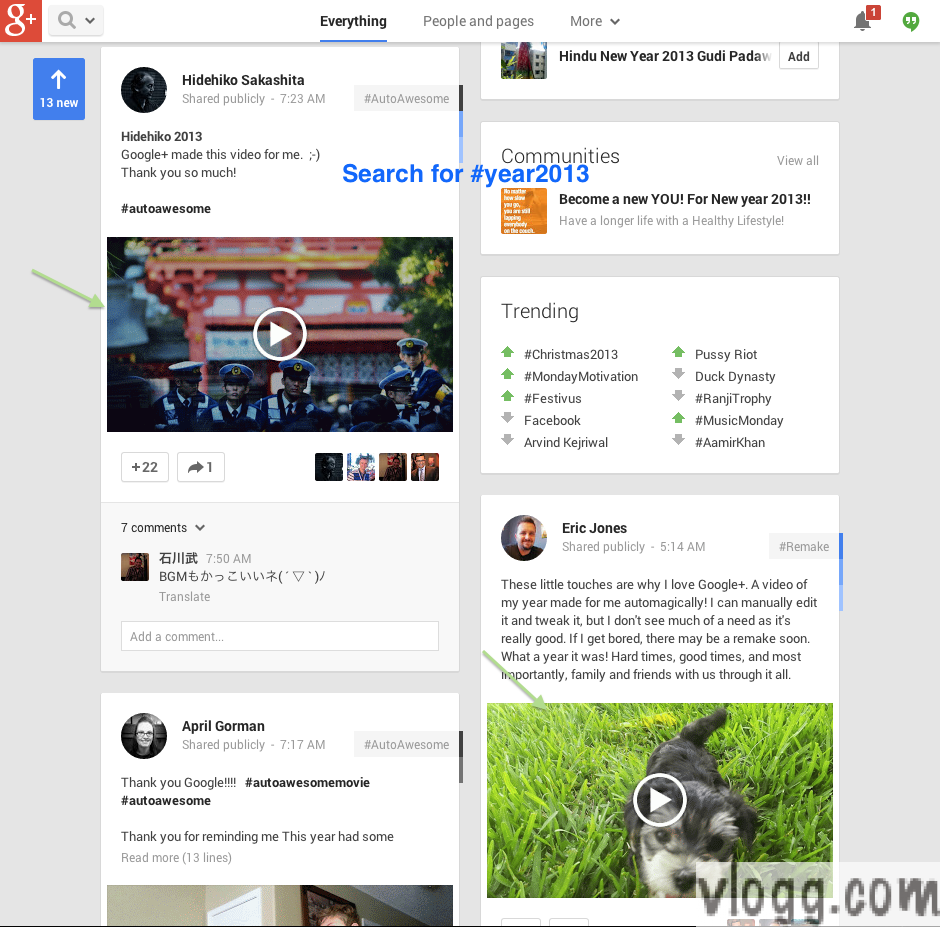 Google+ Gift: Checkout Year in Review Videos Shared by Others
Google+ Gift: Checkout Year in Review Videos Shared by Others
---
Couple of days ago we shared the news about Google+'s gift 'Year In Review' videos automatically generated from Photos and Videos uploaded by you.
Have you received yours? If not don't worry. Although it is not guaranteed, if you have shared good quality photos and videos, there is still chance that this gift will arrive before Christmas.
Meanwhile curious to see how these videos looks like?
Google+ today rolled out a new hashtag #year2013 to find these Google+ gift videos easily. Check it out on Google+ desktop by searching for #year2013 in the search box or by clicking here.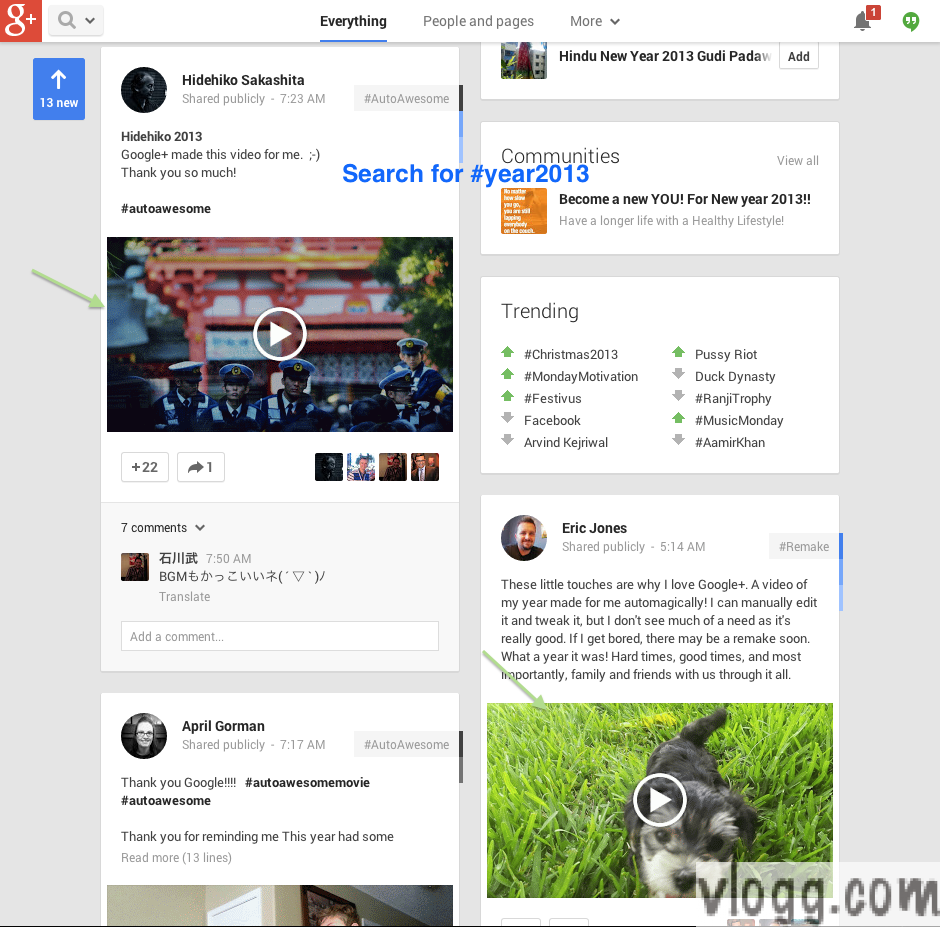 Also try it on Google+ mobile app for #year2013 and enjoy these AutoAwesome videos.
You may also search for hashtags #AutoAwesome, #AutoAwesomeMovie, etc. that'll bring the joy of other AutoAwesome features to you.
These videos are shared by users (who received them) publicly and Google+ has indexed them using this hashtag #year2013.
Like mentioned earlier, these videos are private by default (only visible and available to you) unless shared by you with your circles or public.
Enjoy!