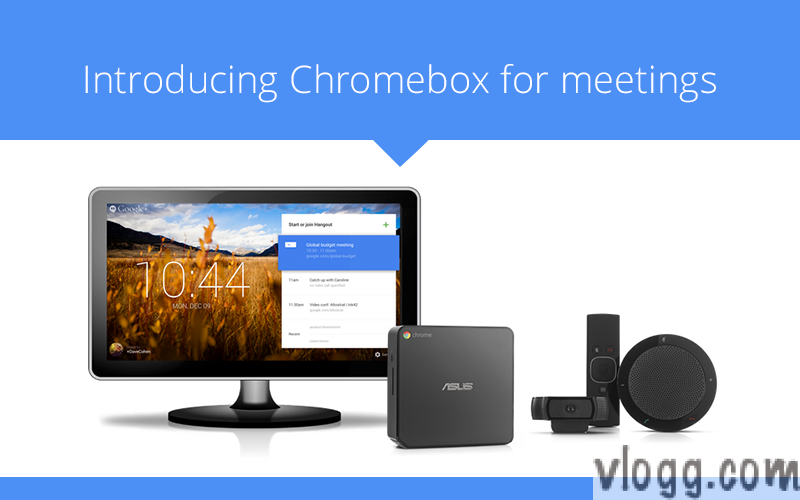 Chromebox for Meetings: Google Releases Video Conferencing System for Businesses
Chromebox for Meetings: Google Releases Video Conferencing System for Businesses
---
Google today announced Chromebox for meetings, a complete video conferencing system (powered by Google+ hangouts) for your business meetings and seamlessly integrates with Google apps.
Yesterday we wrote about the upcoming release of ASUS Chromebox, a fully functional, powerful and affordable cloud based computer for just $179 and powered by the Chrome OS.
With greater availability of internet bandwidth and people working across continents, video conferencing is increasingly becoming popular. Google+ Hangouts is a great example, Introduction of it changed the way we communicate with people around the world. Businesses use Google+ hangouts for their daily meetings (I use it pretty much everyday for meeting with overseas teams).
Today's announcement of business video conferencing system packages everything we know of which includes a ASUS Chromebox as the main system along-with HD Camera, Microphone, Speaker, RF powered remote control with management software and support that businesses expect.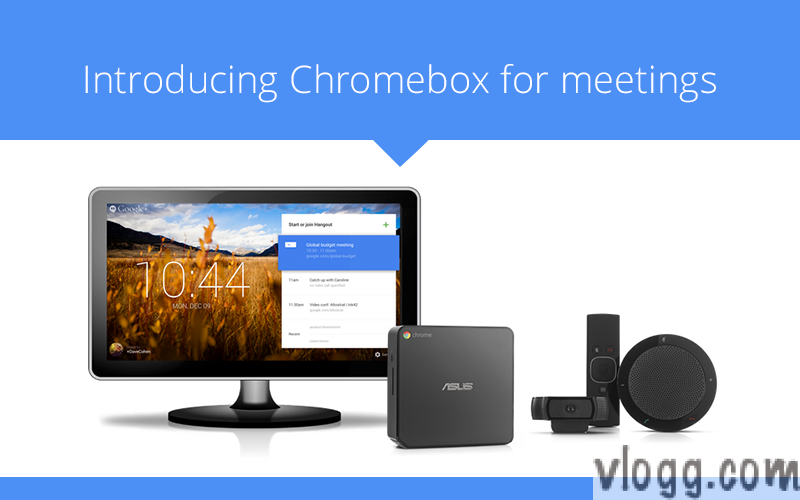 Display is not included. So, You may have to use your own large HDTV or projector for viewing the conference. Chromebox should work with any HDMI monitor or HDTV with up to support for 4K resolution.
What's included in Chromebox for Meetings?
ASUS Chromebox
HD Camera
Microphone / speaker
Remote Control
Integration with Google Apps (You must buy this separately)
Management software and support
Initial cost $999 (Hardware listed above + first year management and support of $250 included)
$250/year thereafter for management and support.
Interested in buying a Chromebox for meetings for your business? There is no one-click button to buy on the site. Instead you have to contact the chrome business sales team via this page.
Starting today this system is available for purchase for businesses in the U.S. only. They plan to launch in Australia, Canada, France, Japan, New Zealand, Spain and the U.K later this year.
What do you think about this video conferencing system? Share your thoughts through comments below.