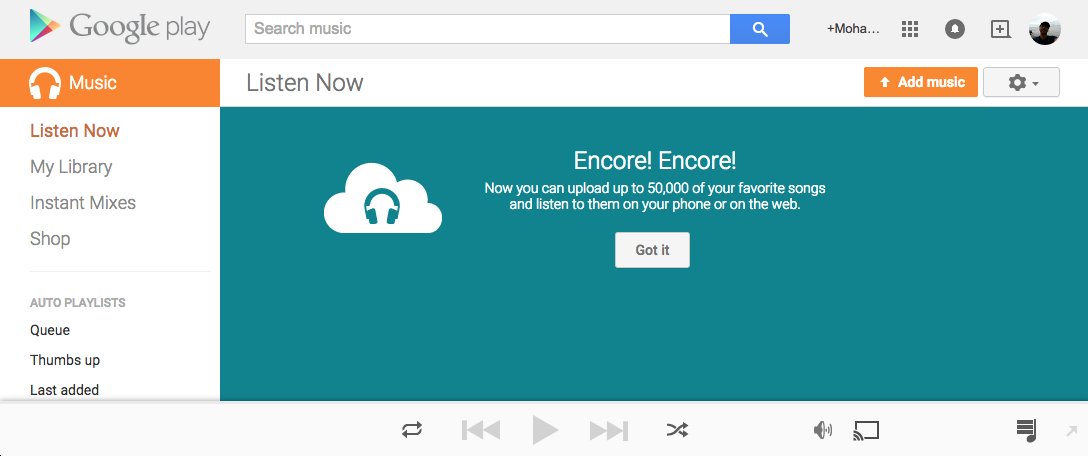 Google Play Music Increases Free Library to 50000 Songs
Google Play Music Increases Free Library to 50000 Songs
---
Google has taken cloud music streaming war to an all new level by increasing free library limit to a whopping 50,000 songs.
That is correct, now you can upload up to 50,000 songs for FREE into your Google Play Music library and listen on your desktop, mobile or tablet across various platforms including iOS and Android devices.
Today if you logged into Google Play Music you'll be greeted with the following banner message (refer image above)
Encore! Encore!
Now you can upload up to 50,000 of your favorite songs and listen to them on your phone or on the web
To make it even interesting, if you buy or add music from Google Play music it won't count towards this limit. You can always upload and listen up to 50,000 songs of your own music for FREE (irrespective of you subscribe to play music subscription or not).
Remember play music has over 30 million songs available for $9.99/month subscription.
What do you think about this increase of free storage? Share your thoughts through comments below.