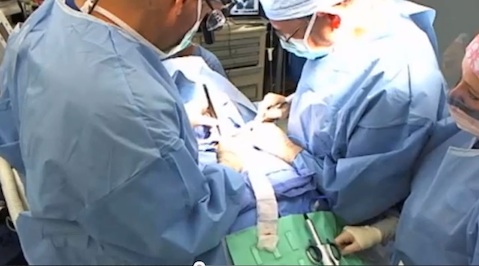 Google+ for Medicine: Thyroid Surgery via Google+ Hangout [Video]
Google+ for Medicine: Thyroid Surgery via Google+ Hangout [Video]
---
Hangouts the one of most popular feature on google+ is changing how we socialize and communicate online. Every moment many hangouts happening around the world. People who have not met with a face are now going in front of camera and making new friends.
Hangouts is now being used in politics, education, news / media, music, etc to name a few. The next one to this list is a game changer, Google+ for medicine.
Recently a thyroid surgery thyroidectomy happened live through the power of hangouts on air, checkout the video below.
Terive Duperior, M.D., F.A.C.S with Anesthesiologist and amazing surgical team at Methodist Specialty and Transplant Hospital in San Antonio, TX complete a full thyroidectomy utilizing the world's most innovative technology: A Google+ Hangout.
Google+ hangout thyroid surgery video
This is a great example of how this amazing technology put to great use that would help humanity.