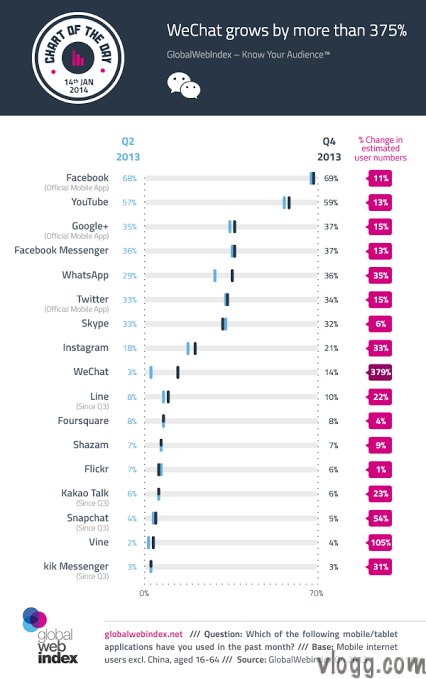 Google+ Mobile App Grows by 15% in Q4 2013 [Infographic]
Google+ Mobile App Grows by 15% in Q4 2013 [Infographic]
---
Google+ Mobile App registered 15% growth in Q4 2013 under mobile/tablet social networking apps in this world-wide study.
In this latest report released by GlobalWebIndex, Facebook mobile app continues to dominate the list with 69% usage while YouTube & Google+ Mobile apps maintain 2nd and 3rd positions with 59% and 37% usage respectively in Q4 2013.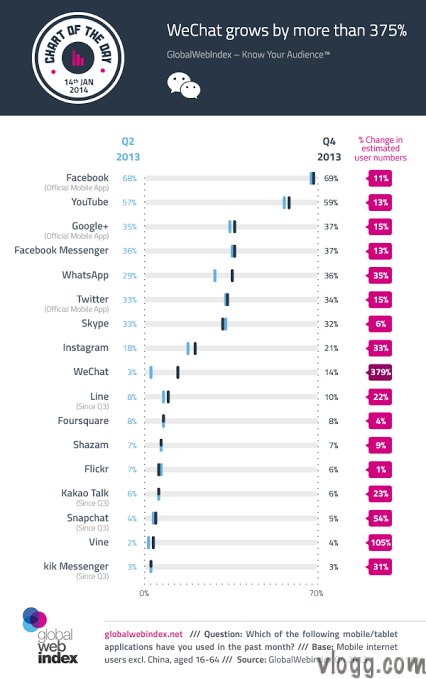 Overall, Google+ mobile app registers a 15% change in estimated user numbers for the year ending 2014.
The above infographic was generated by GlobalWebIndex through a survey result for the question: Which of the following mobile/tablet applications have you used in the past month? with users from around the world (excluding China) and among ages between 16 and 64 years.
Do you use these social networking mobile apps? What do you think about this report? Please share your thoughts through Google+ comments below, Enjoy!