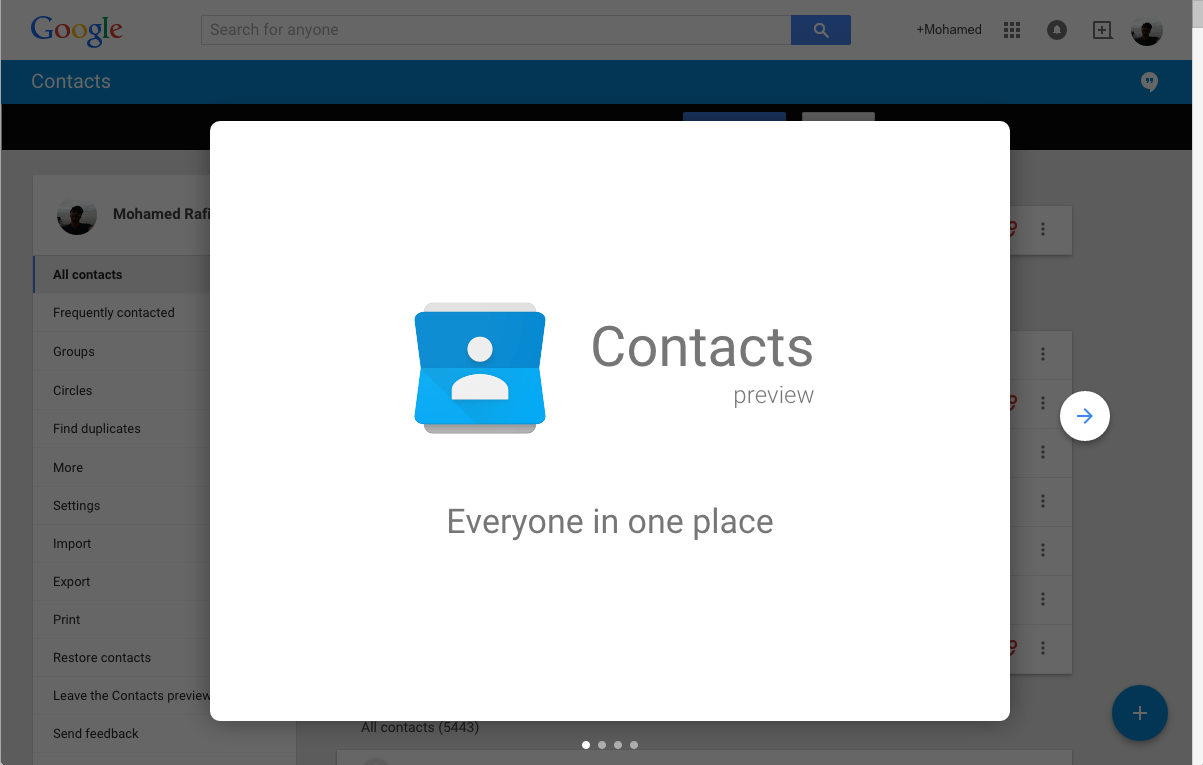 Google Teases Major Changes to Google Contacts With Preview
Google Teases Major Changes to Google Contacts With Preview
---
Contacts is the fundamental to everything while using the Google Network. Google+ contacts, Gmail contacts, Hangout contacts, Phone contacts, etc to name a few. How about managing all of them from a single place?
Google has revamped the contacts portal with a major UI change based on Materialistic design and some important new features. Please note that this is just preview of the upcoming Contacts portal but the good news is you'll be able to take rest ride right away without waiting for it to be released.
For the first time Google has done something really amazing by opening up a preview release and make it available to all.
Want to try for yourself? Click here or visit this URL contacts.google.com/preview and check it out.
4 Important Changes in this Google Contacts Preview
New Overall Look and Feel based on Materialistic Design (Similar to Google Inbox)
Easy tools to manage, merge and get rid of duplicates
One place to manage and update all your Google Contacts
Check all conversations and meeting within the contacts card view (something similar to the people's widget in Gmail)
This is really cool, please try it out and share your thoughts.