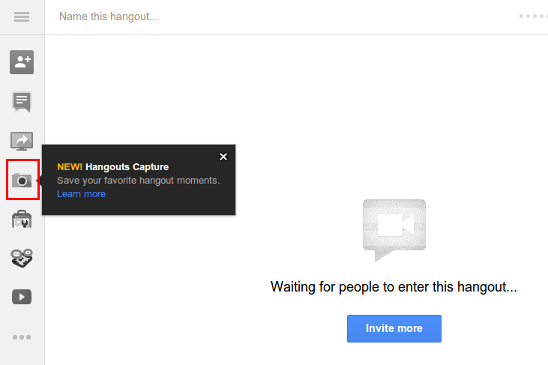 Now Snap Those Precious Hangout Moments With Hangouts Capture App
Now Snap Those Precious Hangout Moments With Hangouts Capture App
---
Google+ hangouts team just released an interesting new hangout app called hangouts capture app – Snap your precious hangout moments.
This app serves a single and important purpose i.e to capture and share precious hangout moments with your hangout participants. Until now we were at the mercy of operating system's screenshot application to capture a screen during google+ hangouts. It was a hassle and time-consuming process and might miss that important moment.
Not anymore. Now with the click of a button you could capture as many pictures you want and automatically share with your hangout participants (privacy taken care of). All the photos taken as collected as a single album and available to all participants of that hangout. This will be available as a private photo collection and shared with hangout participants in their home stream.
This app can work alongside other hangout apps. For example use Google effects to create some special effects while on a hangout and snap those moments.
It's being rolled out in stages so if you don't see the app please give a day or two, Enjoy!