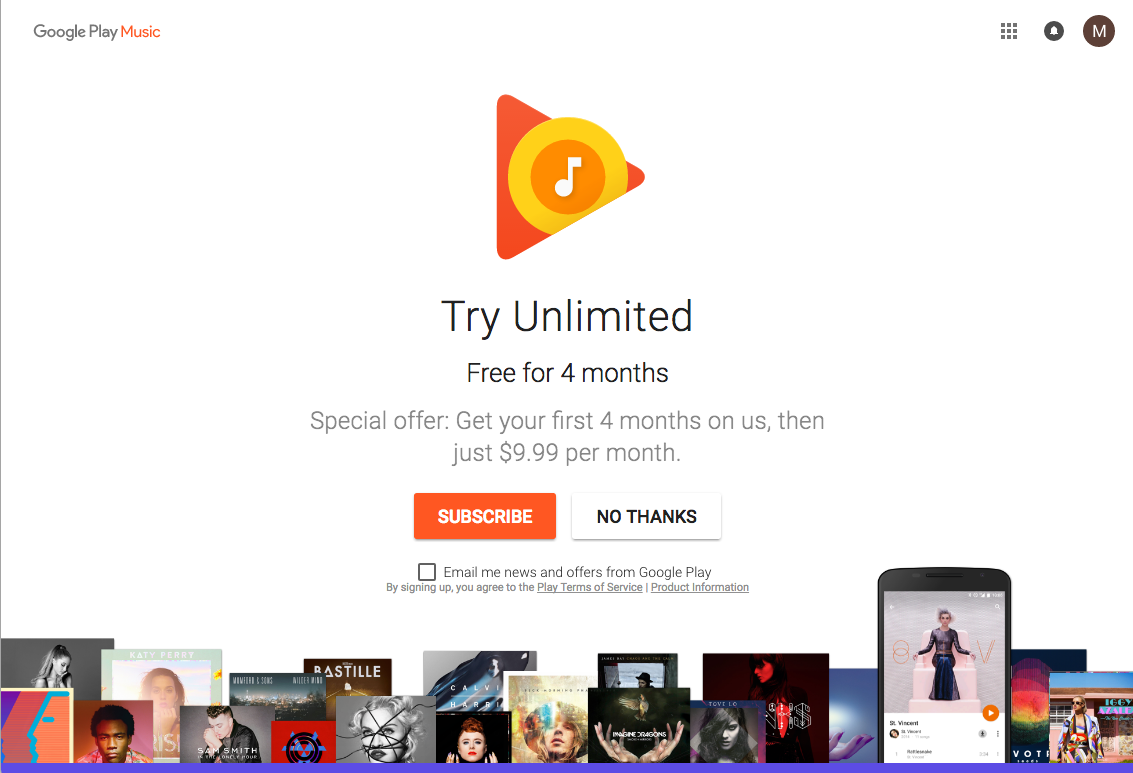 4 Months of Free Google Music for July 4th Independence Day
4 Months of Free Google Music for July 4th Independence Day
---
Today is July 4th Independence in the US and Google Music is giving away 4 months of Free Unlimited Subscription to the popular service.
That is a $39.96 value for FREE to enjoy 35 million+ songs on your mobile, tablet or desktop.
How to get the Google Music 4 months Free Trial?
There are 2 ways to get this deal.
a. Go to https://play.google.com/store?hl=en&tab=Y8 and click on the image that looks similar to below
b. Go to https://www.google.com/chromecast/get-offers/ and click on the offers and you'll find Unlimited Google Music as one of the offers. Make sure you're not logged in with a Google account that is already associated with Google Music.
Sorry, unfortunately this deal is only available to new US subscribers. For current music subscribers if you want the deal you may have to use a different Google account. Enjoy!