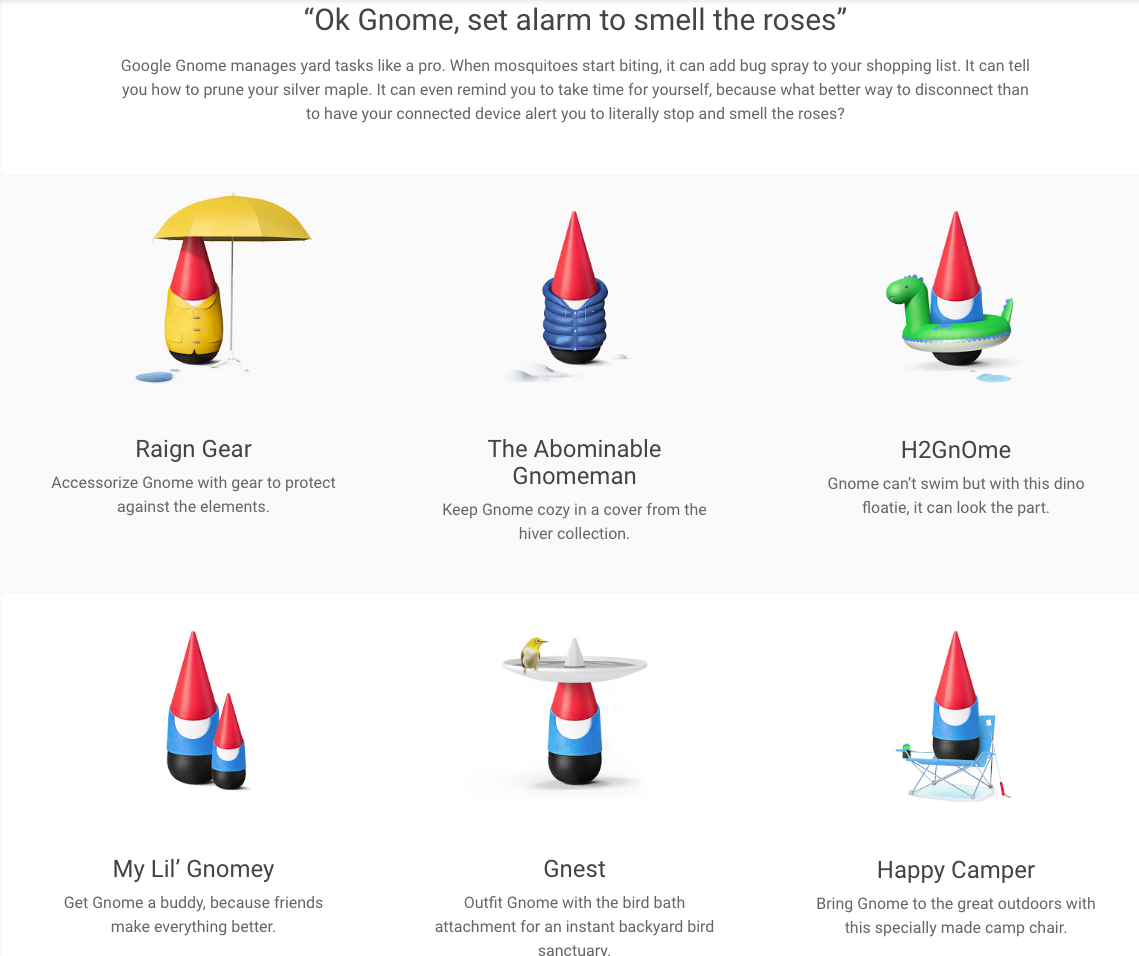 Google Gnome: Your Smart Yard Solution Released
Google Gnome: Your Smart Yard Solution Released
---
Google today announced the release of Google Gnome – The smart yard assistant to check wind speed, play fetch with your dog and even automatically mow your lawn without a sweat.
This smart yard assistant is only available for a very short time i.e Just for the day. So don't miss this excellent opportunity of owning this smart device for a very special price. Google also throwing in a free expedited shipping.
Google Gnome Video
Believed the above story :-), It is a April Fools 2017 prank by the Google store team!
Google store has published a page dedicated to this fools story!
Happy April Fools Day 2017!