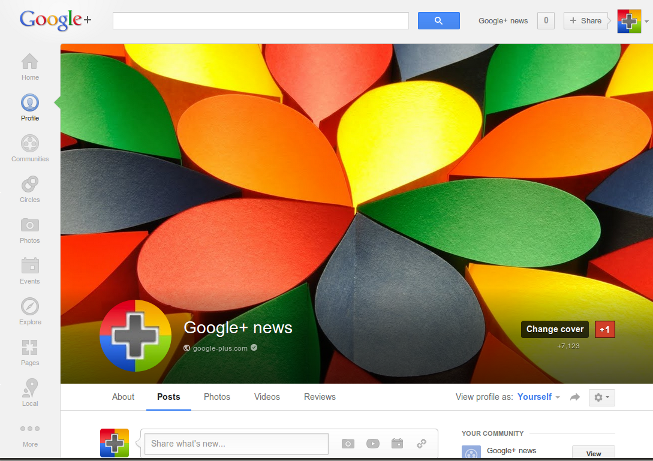 1000 Free Stunning HD Pictures for Your Google+ Cover Photos!
1000 Free Stunning HD Pictures for Your Google+ Cover Photos!
---
Google+ just rolled out one of their beautiful changes ever to user and page profiles with introduction of cover photos (refer image below). The result is a visually appealing profile with option to switch your Google+ cover photos.
They have included some limited number of predefined cover photos since they'll not able to provide unique cover photos for all their 500 million+ users. Instead they offer the ability to upload and customize cover using your own photos.
But not everyone is a photographer and can produce great looking images that they could use for their profiles or pages. Don't worry. Thanks to +Trey Ratcliff, a leading photographer (popular user with over 4.5 million followers on google+) and HDR expert had graciously shared a album with over 1000 great looking stunning HD pictures absolutely free from his amazing collection. Just browse through the album and pick your favorites, it's that simple.
Resolution information for google+ cover photos
480 x 270 pixels (minimum)

960 x 540 pixels (recommended)

2120 x 1192 pixels (maximum)
Please don't download the entire album unless you have a very fast internet connection and enough data bandwidth. It is really huge and amounts to 4.1 GB (i.e 4198 mb). Instead just browse through the album, pick a photo you like, download and upload to your google+ profile.
Enjoy!