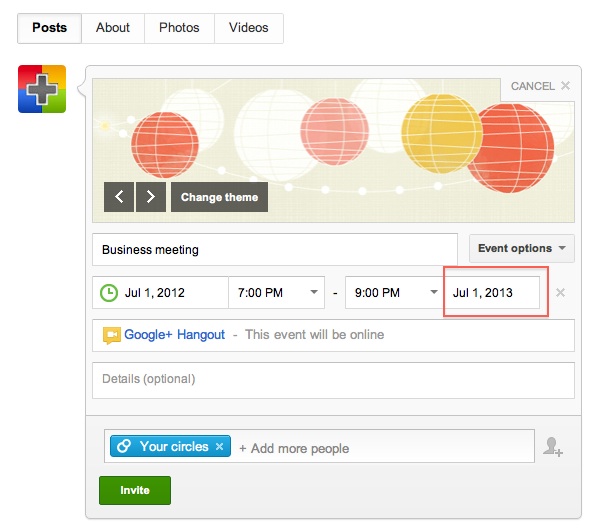 How to Bookmark Google+ Hangout Link or Url to Use Again and Again?
How to Bookmark Google+ Hangout Link or Url to Use Again and Again?
---
Google+'s most popular feature hangouts is being used in many ways.  For example: business meetings, chef hangouts, news anchors meeting with their fans, musicians and many more.

Majority of these hangouts are scheduled for a particular date / time. The recent introduction of google+ events makes it really easy to schedule a hangout with invitations being sent to participants and people join the hangout.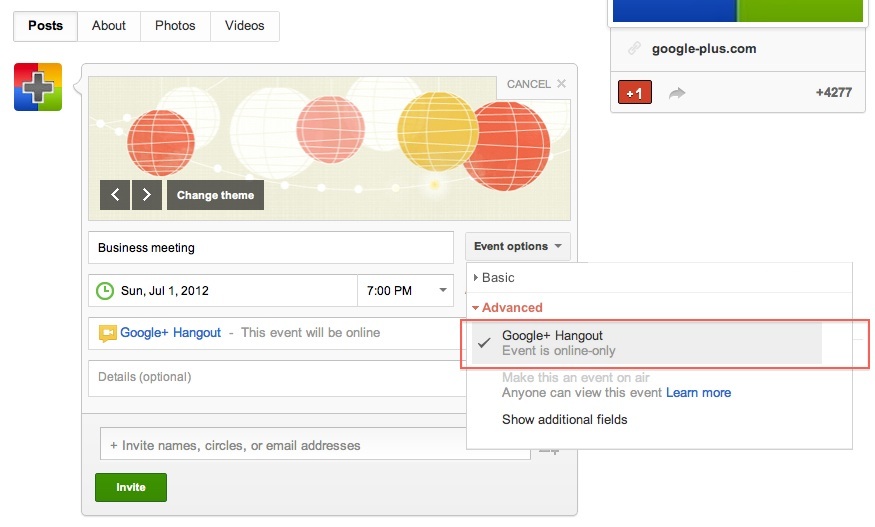 But if you use hangouts for daily recurring meetings it would make more sense and easier to bookmark the hangout link, click the bookmark link and join the hangout.
Hangouts with extras had a nice feature called named hangouts and was used by many for repeated hangouts. But we lost that feature when extras was officially retired. Most of us prefer to launch and join a hangout without entering Google+.
Fortunately  with the recent introduction of google+ events, there is a easy way to create long term hangouts, bookmark the link / url and use it over again and again.
Bookmarking hangout link step by step
Create a event as you normally do
Enter a event title
Click on the Event options drop down and choose Google+ hangout under Advanced section
Click on the Add end time and enter a time and date in the future (Choose month or year for how long this hangout to be used. For eg. choose 2013 for one year long)
Add a circle or individual under the invite box (You could also add +Public to make this a public hangout)
Click on Invite button
Once the invite is created, click on Google+ hangout link as highlighted on image 3
Copy the link or url from the hangout window as highlighted on image 4
Paste this url in a browser window and bookmark this link (as you would bookmark any web link)
That's it. Now whenever you want to join the hangout just click on the saved bookmark link and join the hangout. Easy huh?
For easy maintenance, it would be better to create a event with a +circlename so that you could add / remove people from the circle without touching the hangout itself.
Try and please share your comments below.
Step by step image gallery