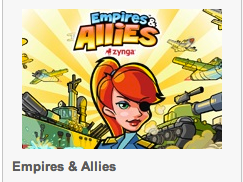 Empires & Allies New Game From Zynga Released on Google+ Games
Empires & Allies New Game From Zynga Released on Google+ Games
---
It's been a while since we saw some new games on google+ and that wait is over. Zynga games today released a new game called Empires & Allies that is readily available inside google+ games.
Empires & Allies game
Play the game on Google+
Collect powerful weapons, defeat enemies and win battles. Liaise with neighbors, protect your island and stay ahead in the game!
According to the tag line
Build your forces and join your neighbors to defeat the Dark Alliance!
Enjoy the new game and share your thoughts after playing the game.