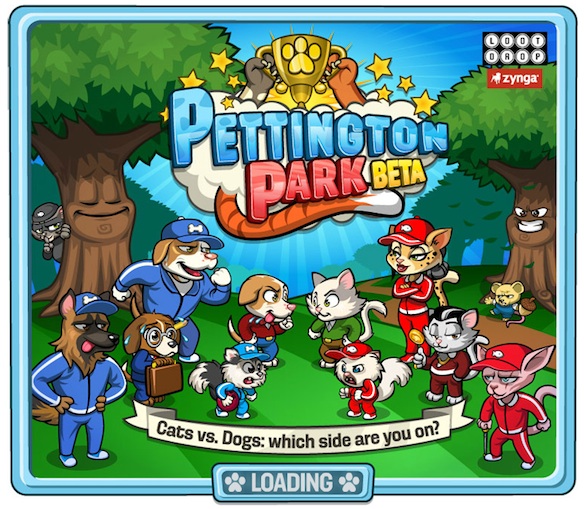 Pettington Park Game From Zynga Games on Google+
Pettington Park Game From Zynga Games on Google+
---
Pettington park game, a weekly competition game to prove who is the best? Cats or Dogs? A new social game released on google+ games today.
This game is from Zynga the famous game maker of farmville, cityville and many other popular games on facebook.
Objective of the game,
It's a weekly competition to prove who's best: CATS or DOGS! Play games, explore, and do everything you can to beat the other team!
Here is according to the game maker,
Are you a cat person or a dog person? Today we are launching Pettington Park, an exclusive game from Zynga and Loot Drop where you can pick sides and compete against your furry foes! Play minigames, compete with your friends, build your game park, and explore fun lands with crazy characters that need your help! It's up to you to prove which are better — cats or dogs — so start playing!
Enjoy the new game from the google+ games directory!